CAA 2022 Speakers

Brenda Berge, Au.D.
Berge Hearing Clinic
Dr. Berge is the first Doctor of Audiology in Canada, and the 4th in the world, graduating in 1997. She attended Purdue University for her Masters of Science, earned her AuD from Ball State and completed her post doc fellowship with Dr. Frank Musiek at Dartmouth University, NH. Dr. Berge was one of the original faculty at the Pennsylvania College of Optometry (PCO) School of Audiology in 2000, now Salus University. Trained by both Drs. Jastreboff in tinnitus, misophonia and hyperacusis, and by Dr. Richard Gans in all 4 diagnostic courses at the American Institute of Balance. While fortunate to be in private practice for 20 years, the last decade of the practice has taken on a focus with other professions co-managing TBI, PCS and complex co-morbid neurologic cases.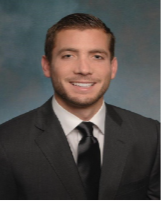 Nicholas Brokaw
Sacramento Advocates
As an attorney who has worked on campaigns at the local, state and federal law, Nick brings over a decade of experience providing lobbying, legal and consulting services. Before joining Sacramento Advocates, Nick was a corporate litigator at a large law firm. Prior to that, Nick was a political strategist for a California Tribal Nation. Nick holds a law degree from UC Berkeley School of Law, where he was Editor-in-Chief of a law review.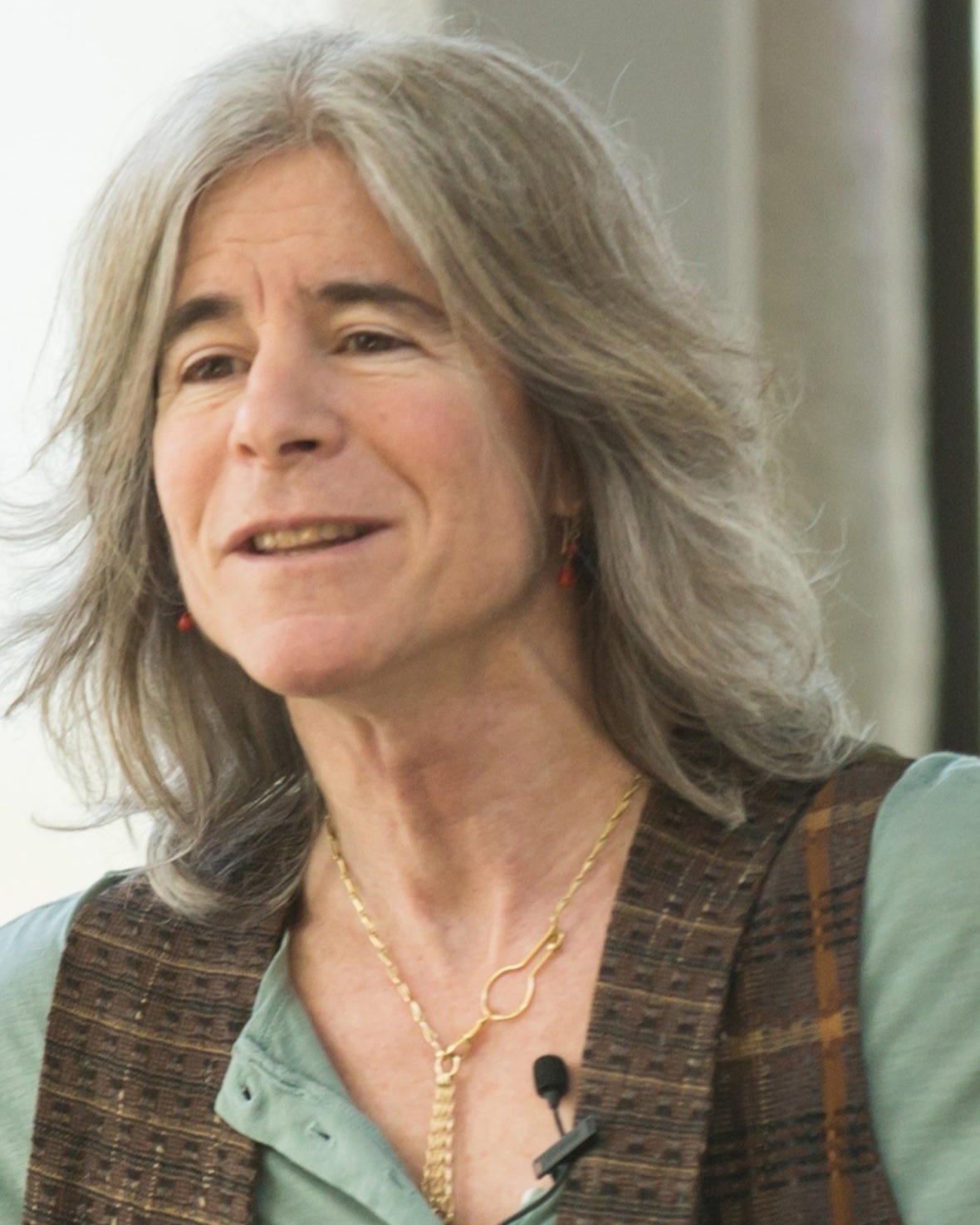 Nina Kraus, Ph.D.
Northwestern University
Nina Kraus is Hugh Knowles Professor of Communication Sciences, Neurobiology, and Otolaryngology at Northwestern University. As a biologist and amateur musician, she thinks about sound and brain health.
Her research has found that our lives in sound, for better (musicians, bilinguals) and for worse (concussion, hearing loss, language disorders, noise), shape how our brain makes sense of the sounds we hear. Her book OF SOUND MIND - How our Brain Constructs a Meaningful Sonic World, was written for the intellectually curious. Kraus advocates for biologically informed choices in education, health, and society.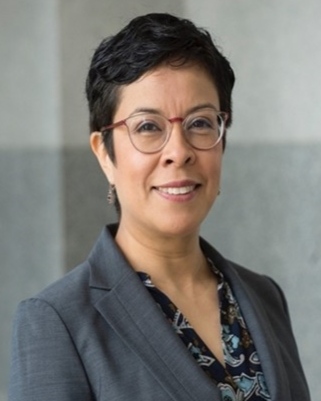 Graciela Krings-Castillo
Sacramento Advocates
A Capitol veteran, Graciela joined Sacramento Advocates after serving as Deputy Legislative Affairs Secretary for Governor Jerry Brown. During her time in the Brown Administration, Graciela negotiated and advised the Governor on hundreds of bills and supervised legislative activity over many state agencies and departments. Graciela has also served as a top legislative staffer and a Deputy Director at CalRecycle. Graciela is a graduate of the University of Southern California. She is fluent in Spanish.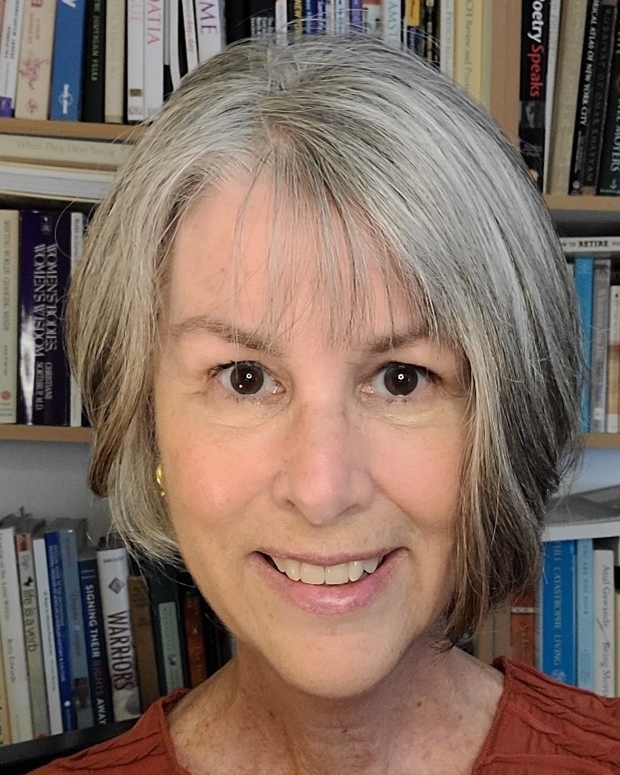 Carol Mackersie, Ph.D.
University of California San Diego/San Diego State University
Dr. Mackersie is a Professor Emeritus and the former Co-director for the SDSU/UCSD Joint AuD Program. Previously, she worked as a clinical audiologist at Children's Hospital (San Diego), Columbia Presbyterian (New York) and SDSU. Her research focuses on (1) hearing amplification including self-adjustment of hearing aids (2) psychophysiological indices of hearing-related stress and (3) speech perception in complex listening environments. Her research has been supported by National Institutes of Health and several private agencies.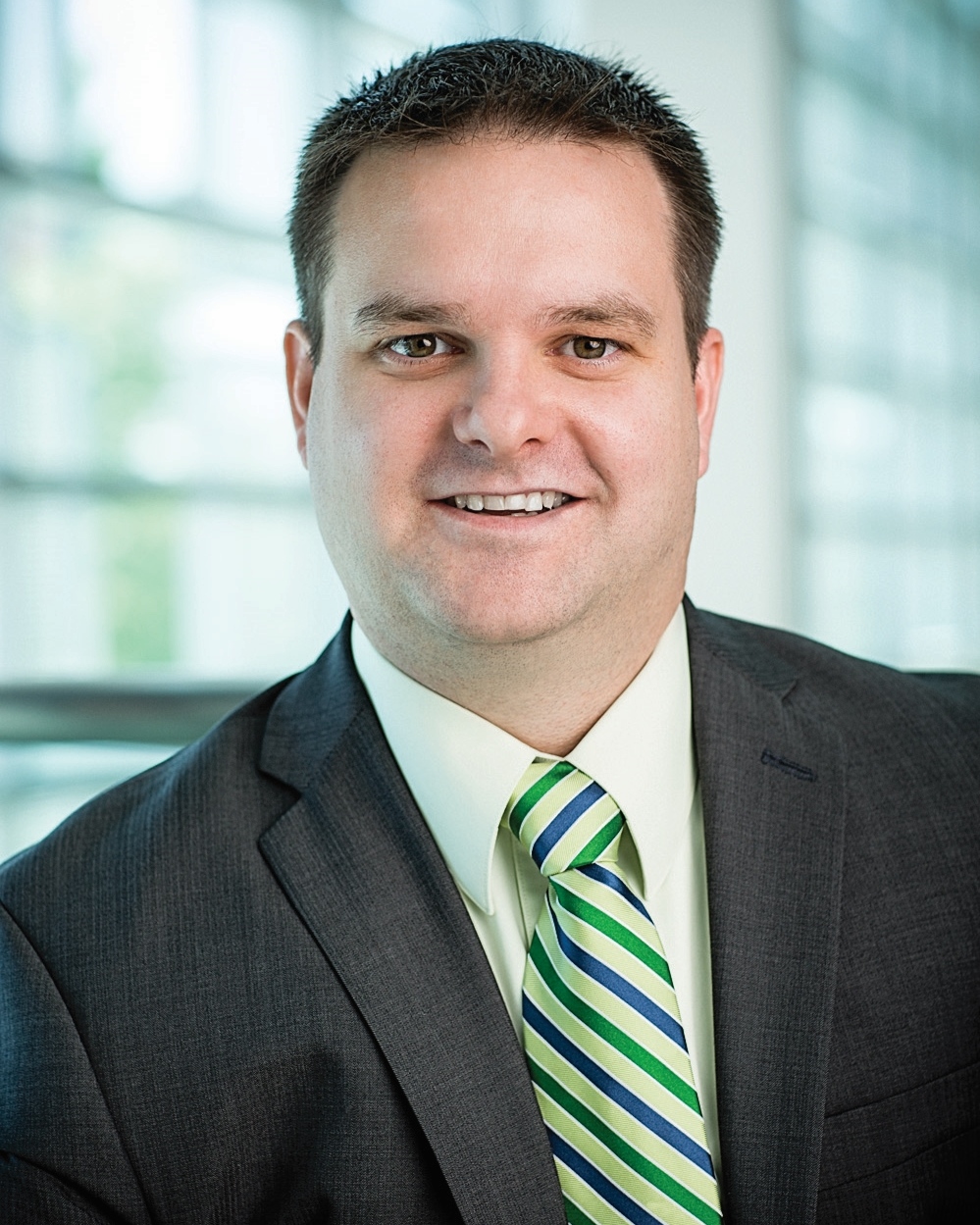 Ryan McCreery, Ph.D.
Boystown National Research Hospital
Ryan McCreery is the Vice President of Research at Boys Town National Research Hospital in Omaha, Nebraska, U.S.A., where he also is the Director of the Audibility, Perception, and Cognition Laboratory. Ryan's research examines individual differences in outcomes with hearing aids for children and adults with hearing loss.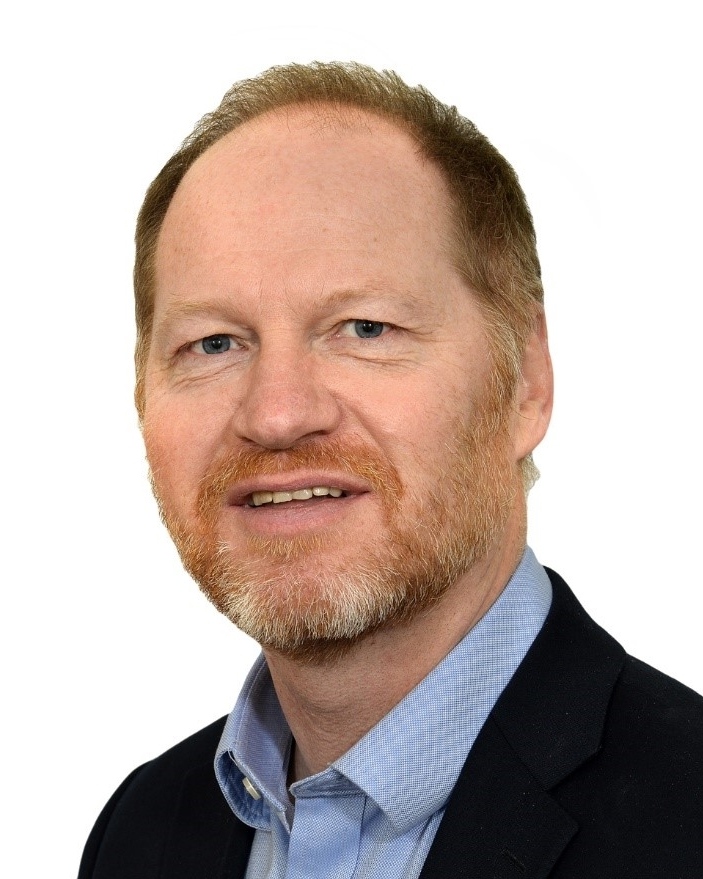 Kevin Munro, Ph.D
University of Manchester
Dr. Kevin Munro is Ewing Professor of Audiology, Director of the Manchester Centre for Audiology and Deafness (ManCAD), Deputy Director of the NIHR Manchester Biomedical Research Centre and theme lead for Hearing Health. He is an honorary Consultant Clinical Scientist at Manchester NHS Foundation Trust. Kevin is the only audiologist to be awarded NIHR Senior Investigator status, is Principal Fellow of the British Society of Audiology, and Expert Advisor for the NICE Centre for Guidelines.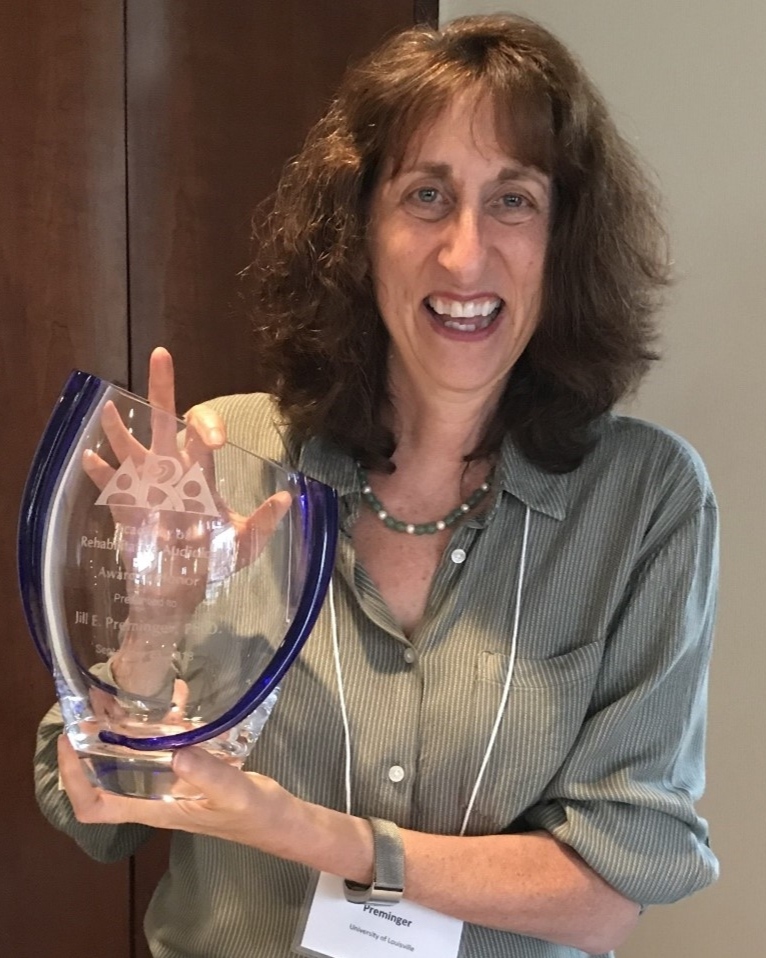 Jill Preminger, Ph.D.
University of California San Diego /San Diego State University
Dr. Jill Preminger (Ph.D. University of Minnesota) is a professor and a co-director of the SDSU/UCSD Joint Doctoral Program in Audiology. She is currently a guest editor for the American Journal of Audiology, special issue on Internet and Audiology. Dr. Preminger's research interests are in adult rehabilitative audiology. Currently she is evaluating the effectiveness of an internet-based decision coaching guide in the uptake of audiology services.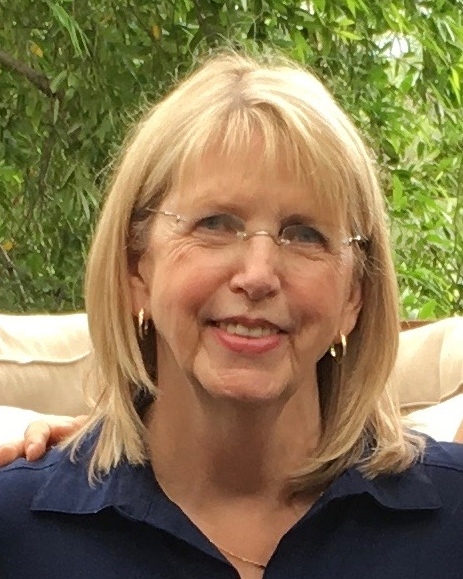 Marcia Raggio, Ph.D.
Speech Language Pathology, Audiology, and Hearing Aid Dispensers Board
Dr. Raggio is a Professor of Audiology at San Francisco State University. She earned her BA and MS degrees from the Communicative Disorders Program at San Francisco State University. She earned her PhD in Auditory Neuroscience from the University of California, San Francisco. Dr. Raggio currently serves as Chair of the California Speech-Language Pathology and Audiology and Hearing Aid Dispensers Board and has served under four governors over her time on the board. She was recently elected as a Member-at-Large on the Board of Directors of the American Academy of Audiology. Her primary area of research is in the cortical representation of peripheral electrical stimulation provided by cochlear implants. She has published numerous research articles, and has given many presentations at the state, national, and international levels.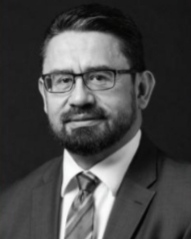 Paul Sanchez
Speech-Language Pathology, Audiology, and Hearing Aid Dispensers Board
Paul Sanchez was appointed Executive Officer to the Speech-Language Pathology, Audiology, and Hearing Aid Dispensers Board in June 2014. During his tenure with the Board the licensing population has increased by over 70 percent. Under his leadership, the Board has made major improvements to its licensing processes, examinations, and fiscal structure. The Board is currently is undergoing a major business modernization that will allow applicants to apply for licensure online and upload documentation along with the application at the time of submission. Prior to his appointment, Mr. Sanchez helped guide the California Veterinary Medical Board through an organizational assessment and change that restructure its licensing, enforcement, and hospital inspection programs. Paul also worked for the California State Teachers Retirement System for over 12 years in Client Outreach and Guidance leading several projects that enhanced member education through web services, counseling, and workshops.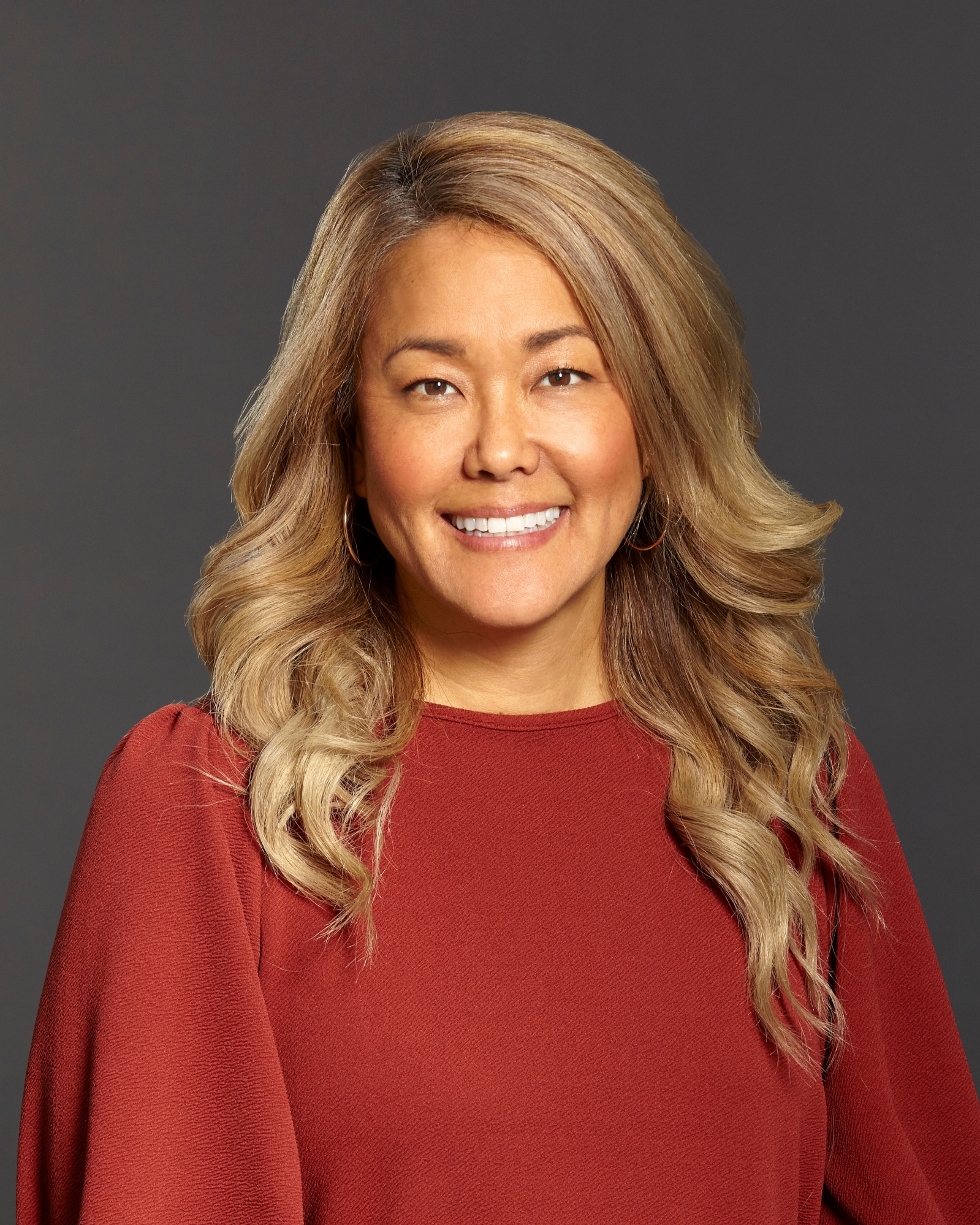 Jodi Sasaki-Miraglia, Au.D.
Widex USA
Dr. Jodi Sasaki-Miraglia, Au.D. has a B.A. in Audiology & SLP from the University of Northern Colorado and an Au.D. from Salus University. Jodi spent 18 years working for top global hearing device manufacturers as a Manager of Education & Training, Audiology support, Sales, and Practice Management. Her past positions include Clinical Audiologist at the Mayo Clinic-Scottsdale and private practice. Jodi was raised in Kona, loves SPAM, and lives in California with her family.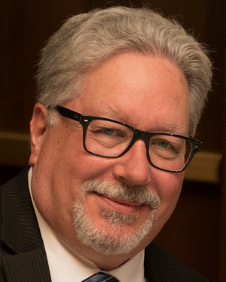 David Smriga, M.A.
Etymonic Design, Inc. (Audioscan)
David J. Smriga is Senior Audiology Consultant for Audioscan, a major manufacturer of hearing instrument verification and fitting equipment. An audiologist since 1976, Dave has worked both clinically and in manufacturing, conducting over 600 lectures in North America and in Europe, and authoring over sixty publications including two chapters in the textbook Audiology Treatment Third Edition. He is well known for his unique way of presenting complex information in a clear, logical and understandable way.
2022 Student Research Presenters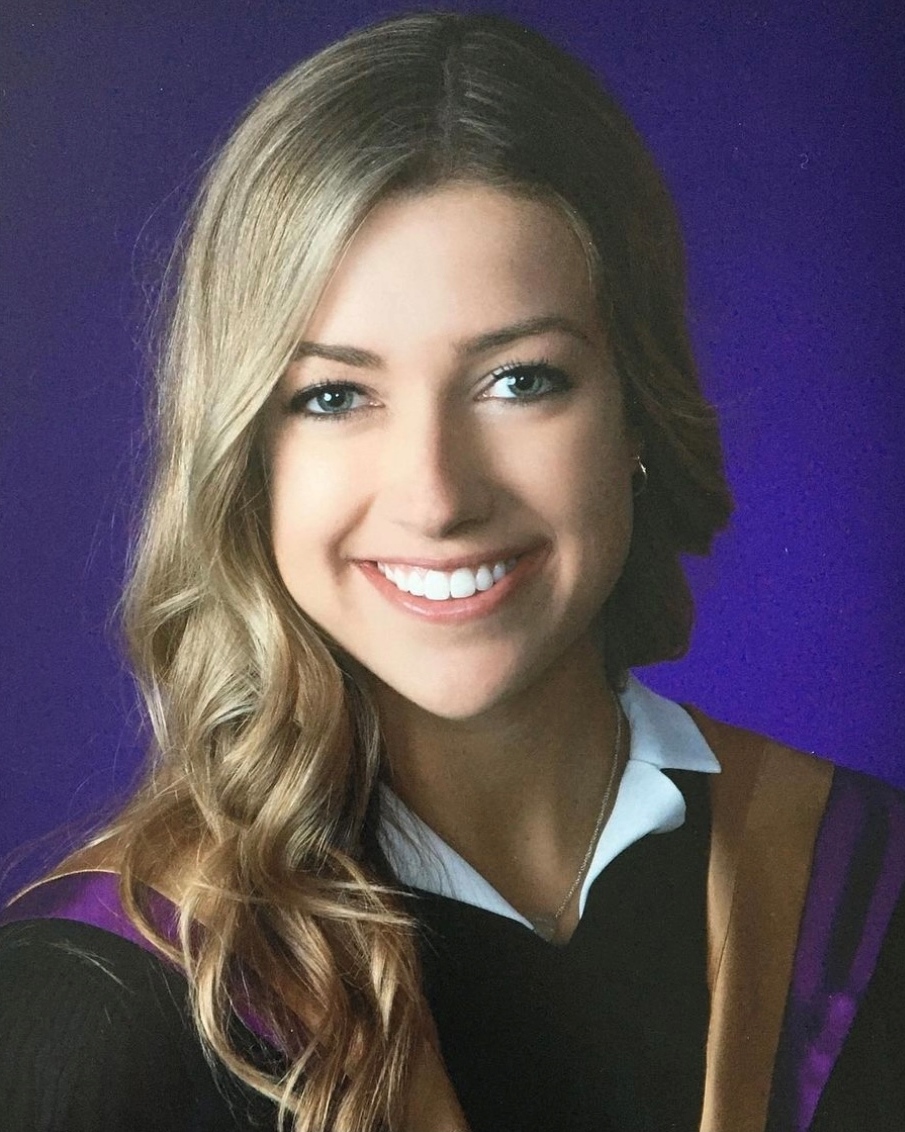 Madeleine Buchanan
University of the Pacific
Madeleine is from Toronto, Canada. She received her Honors BSc from Wilfred Laurier University then moved to California to pursue a career in Audiology. She has completed her first year at the University of the Pacific and has enjoyed the opportunities that UoP has to offer, including research. Madeleine is committed to clinical care and improving individuals' quality of life. She is proud and excited to be a part of the Audiology community.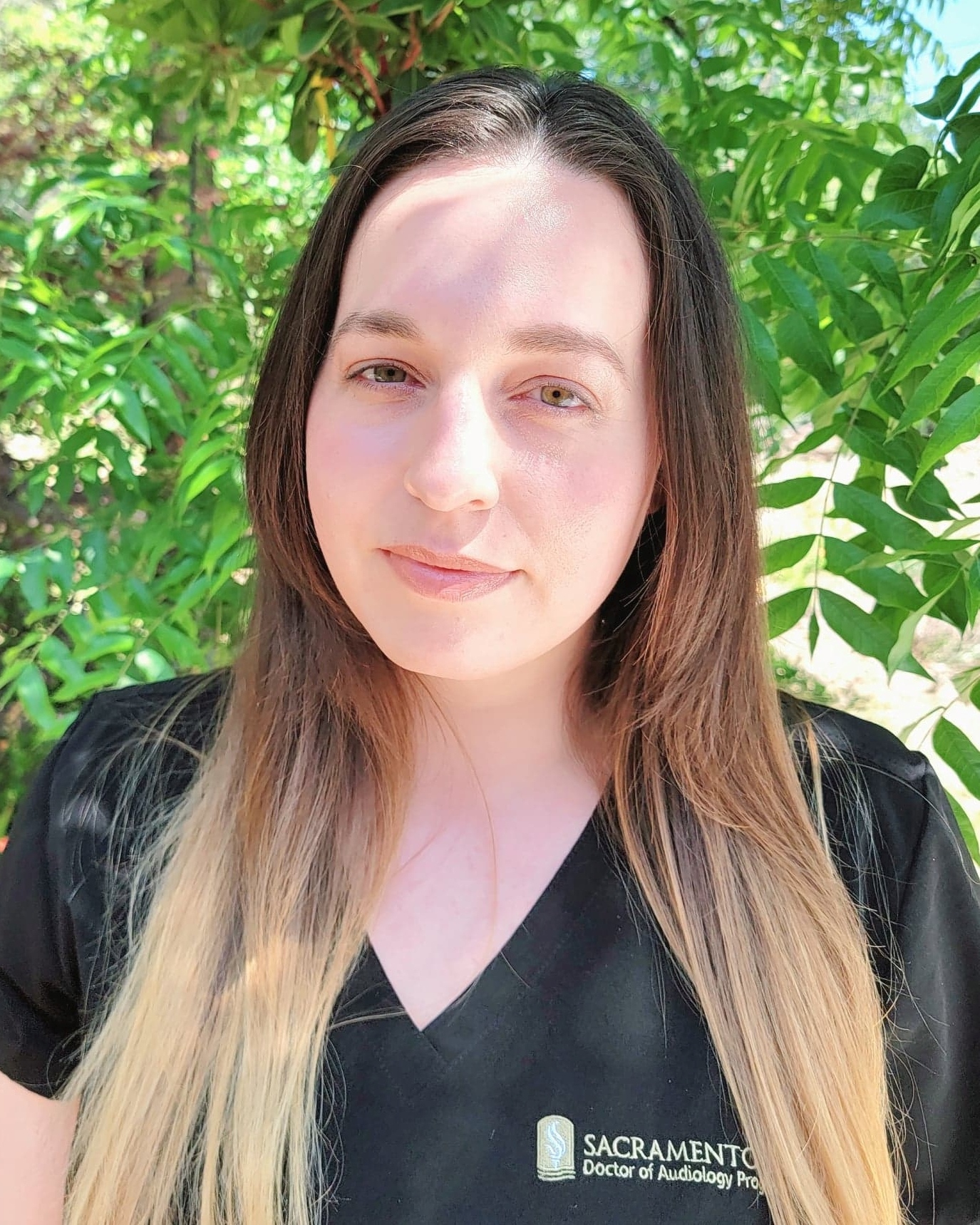 Rita Flores
Sacramento State University
Rita Flores received her bachelor's in Communications Sciences and Disorders in 2019. Currently, she is a third-year Au.D. student at California State University, Sacramento. Rita's doctoral research project focuses on language barriers in healthcare to improve hearing healthcare delivery to the non-English speaking community.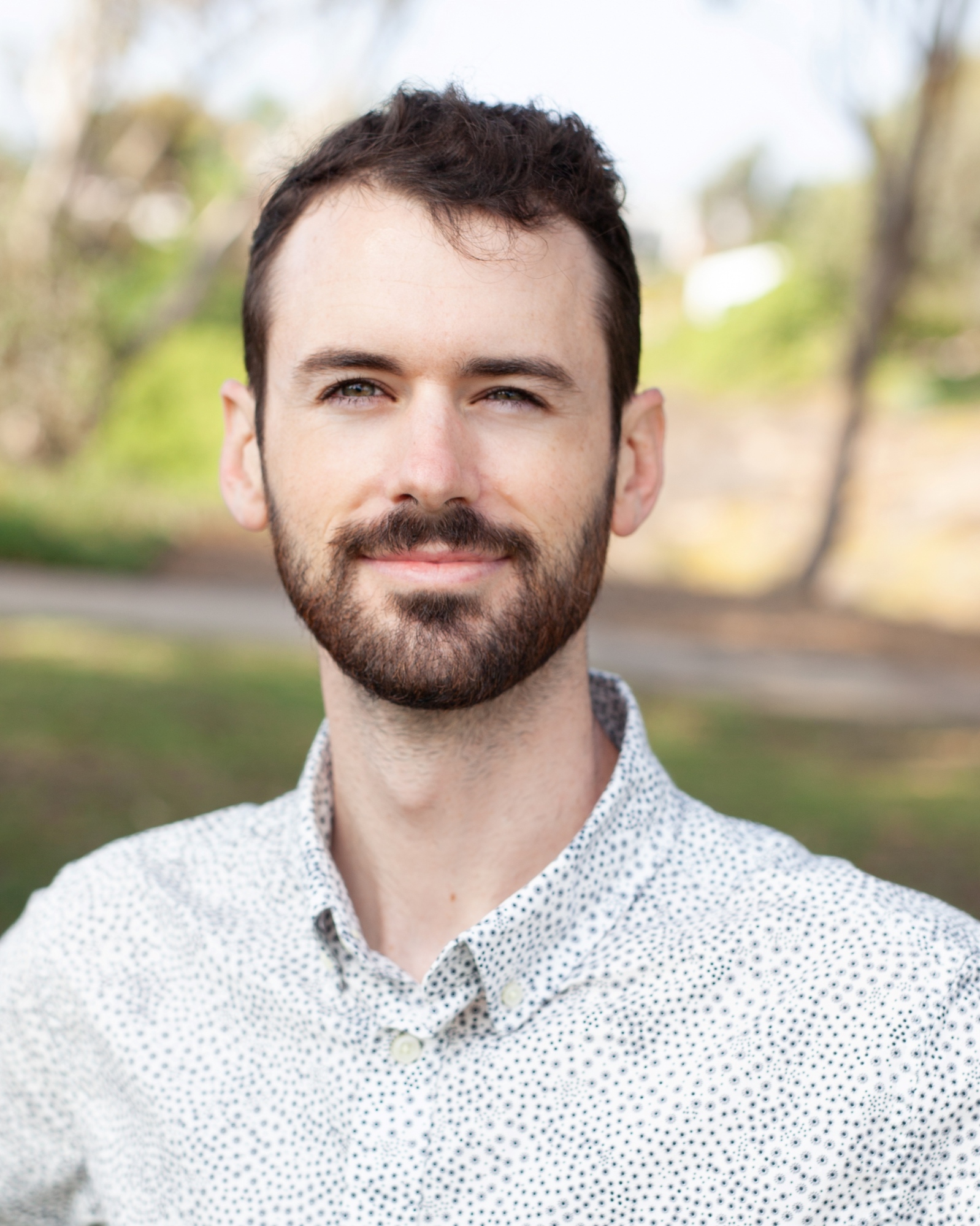 Jacob Hohsfield
San Diego State University
Jacob is a fourth-year audiology doctoral student at San Diego State University. He is currently completing his externship at Pacific Hearing and Balance Institute in Los Angeles. Jacob was born in rural northern California and began playing music in middle school. His passion for music has led to roles as a performer, accompanist, songwriter, teacher, and now researcher.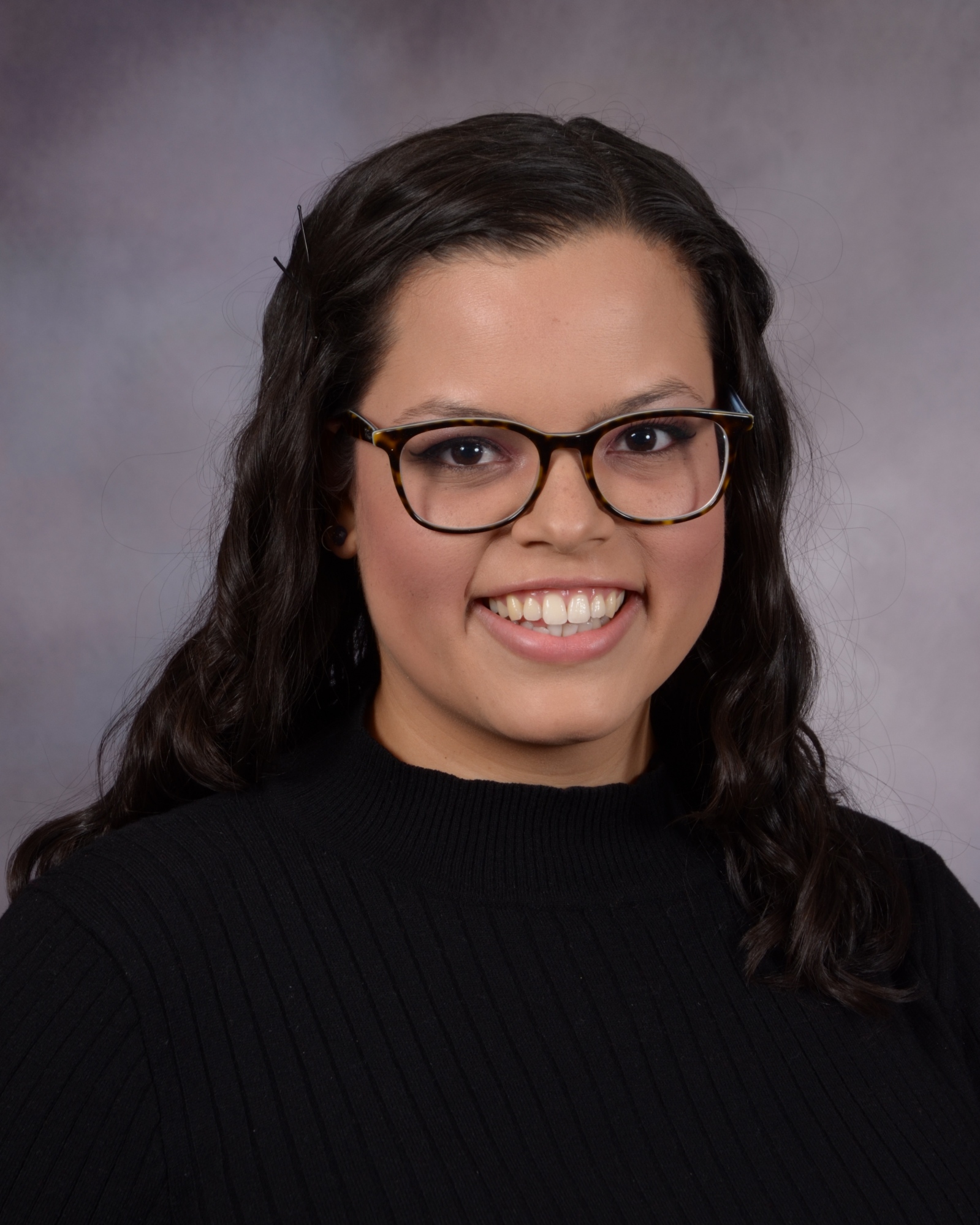 Analisa Johnson
University of the Pacific
Analisa Johnson grew up in Sacramento, CA and received her Bachelor of Science in Speech, Language, and Hearing from Boston University. She's currently completing her Doctorate of Audiology at University of the Pacific, where she's had opportunities to engage within the field through research and leadership as SAA secretary. Analisa found a connection to audiology through interests in public health, and is motivated to work toward providing more equitable access to hearing healthcare for all.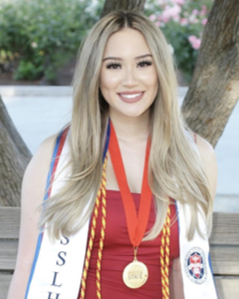 Jade Kwan
University of the Pacific
Jade Kwan recently graduated summa cum laude from California State University, Fresno where she earned her Bachelor of Arts in Communicative Disorders. She is currently in the Doctor of Audiology program at the University of the Pacific where she serves as her class representative and is a proud ReSound scholar. Her audiologic work continues with research projects at the university and her internship at the Kaiser Hearing Center in Daly City.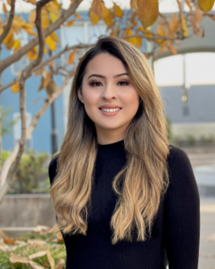 Mayra Rodriguez
University of the Pacific
Mayra Rodriguez earned her bachelor's degree in Communicative Disorders and Sciences with minors in Early Childhood Special Education and Deaf Education from San Jose State University. She gained early exposure to audiology by working as a newborn hearing screener for Kaiser Santa Clara. Her interest in pursuing audiology grew after learning about how aural rehabilitation can help improve an individual's quality of life. Her goal is to expand access to hearing healthcare to her parents' hometown in Mexico.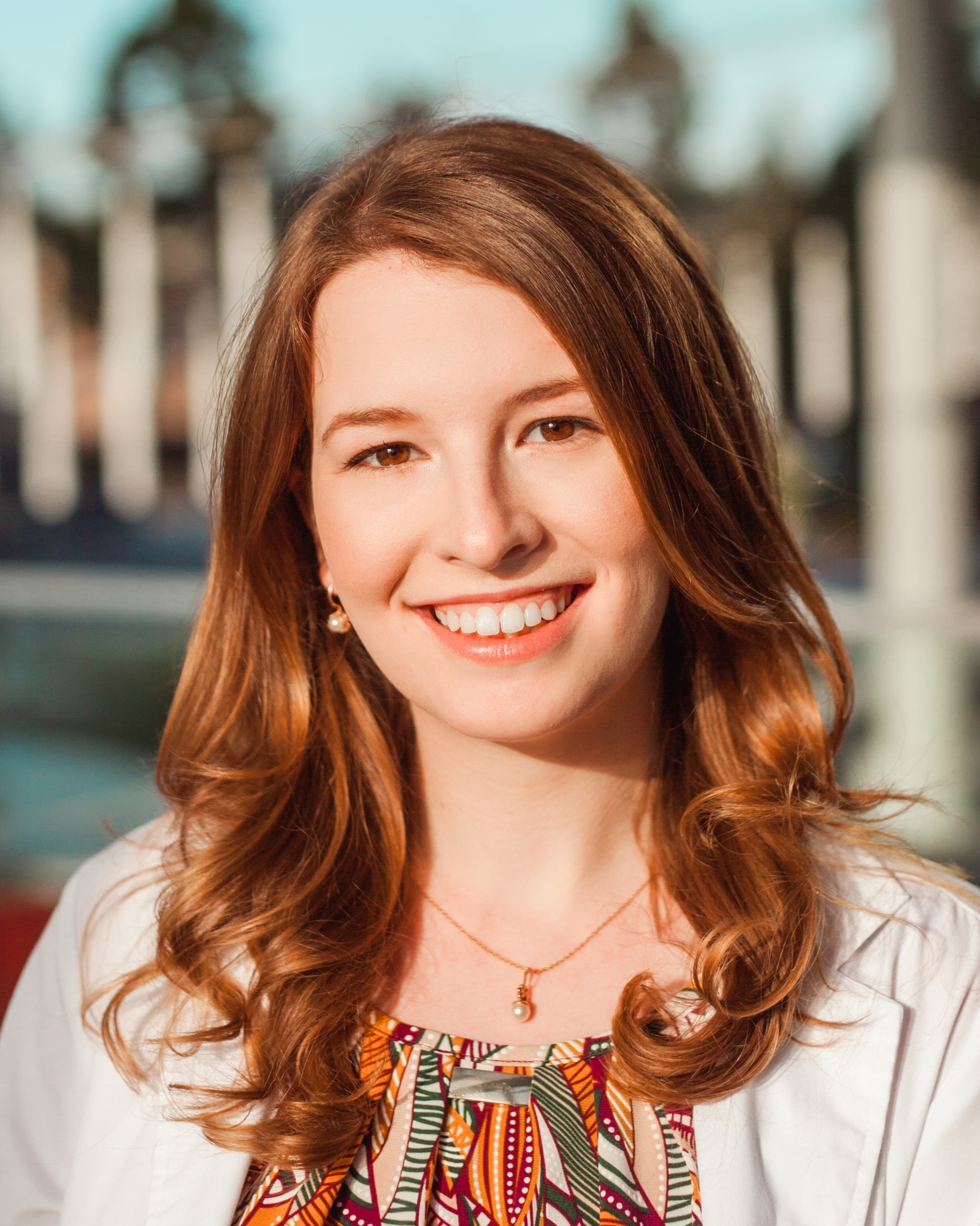 Elena Shur
San Diego State University
Elena is a fourth-year audiology doctoral student at San Diego State University. She is currently completing her externship at Pacific ENT Medical Group in Carlsbad. She received a B.A. in Speech, Language, and Hearing Sciences and a B.A. in Psychology in 2018 from City University of New York. She is passionate about telehealth and accessibility of hearing healthcare regardless of where one lives.