Current Legislation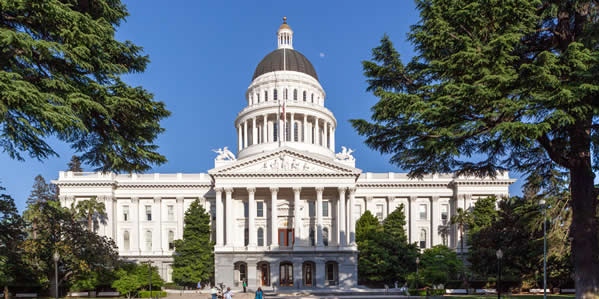 Your CAA Board and Legislative Committee have been actively monitoring, providing feedback, and serving as expert witnesses for important legislative issues that concern the profession of audiology. The following summaries reflect the most current information from Sacramento.
LEGISLATIVE WORK IN 2023
Northern California CAA Legislative Liaison: Leigh Kjeldsen, Au.D.
Southern California CAA Legislative Liaison: Kaitlyn Bruccheri, Au.D.
The following is a short summary of our current efforts. We encourage you to contact us with support, challenges, questions or areas for further exploration at legislation@caaud.org.
---
3PA Questions
Third party groups that work with insurance companies to provide hearing aid benefits for their consumers ask audiologists to sign contracts designating them as "in network." These contractual arrangements present a number of questions for participants. This year, CAA is engaging in stakeholder conversations as part of a larger effort to bring awareness to audiologists as to our rights and responsibilities in this space under California law.
While we continue to explore multiple legislative avenues to provide solutions to these complex issues, we would greatly benefit from membership participation. Providing details regarding contracts, adverse effects to patient care, or patient/provider complaints, will only greater aid in our efforts to make change happen.
Hearing Aid Coverage for Children Program (HACCP)
The Hearing Aid Coverage for Children Program was signed into law in 2020 and started accepting applications from families in July 2021. Like most new programs, the state has taken a phased approach to launching the HACCP, ramping up its operation over time. CAA was invited by the Department of Health Care Services, which oversees HACCP, to provide formal stakeholder input. We remain actively engaged with the state and other stakeholder groups to refine HACCP, and ensure that when its launch is fully complete, it will meet the needs of California families and audiologists.
Families with NO coverage for hearing aids, external worn bone conduction devices, and related services who earn under the 600 FPL will qualify for this program. They can reference this chart to determine if they qualify for HACCP or CCS. To learn more, visit www.letcakidshear.com.
Medi-Cal Reimbursement
A win for our patients and a win for California audiologists!
The Governor signed a spending bill into law on Friday July 1, 2022 that restores the 10% cut in Medi-Cal reimbursements for audiologists which was imposed during the Great Recession. We identified this as a point of action through CAA's 2021 Legislative Membership Survey and worked to make this happen.
Thanks in large part to our lobbyists, Sacramento Advocates, we formed a coalition of other healthcare professionals with the same goal. Our lobbyists met with various legislative committees as well as individual legislators and worked with the Governor's office to illustrate how Medi-Cal patients are harmed by poor reimbursement to providers.
This change will be implemented by the Department of Health Care Services (DHCS), any updates regarding billing will be provided as we receive them. Please contact us with any questions or concerns you may have.

SLPAHAD Licensing Board Meetings
Our lobbyists and your legislative liaisons attend regularly scheduled meetings held by the licensing board to monitor ongoing areas of interest to CA audiologists. These meetings are announced on the SLPAHAD website along with corresponding agendas. You can find more information here: https://www.speechandhearing.ca.gov/board_activity/meetings/index.shtml
For more detailed information and updates throughout the year, please watch your inbox for CAA Member Legislative Update e-blasts.