Join Online/Download Application
Why Join CAA?
A membership with CAA is an investment in your future. The Academy gives audiologists a clear identity and provides a means by which we can deal rapidly and effectively with audiology issues as they arise within the State of California. CAA is dedicated to the advancement of the Profession of Audiology.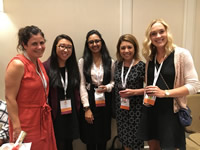 The following are just some of the benefits you'll enjoy as a CAA member:
A significant reduction in registration fees for your continuing education at CAA's Annual Convention (a premier educational and networking event).

"CAAlerts" – Updates on the latest information concerning the Profession of Audiology within the State of California will be provided to you via Email, and Legislative Alerts.

Professional leadership opportunities on CAA committees and working groups

Reimbursement updates and information

Professional recognition

Discounts on collateral educational materials

Representation of your ideas about the profession as we meet with insurance companies and legislators to proactively move Audiology to an autonomous profession.
In addition to existing benefits, your CAA membership entitles you to these new opportunities:
A free listing of your office on the CAA web site (if you are a clinical provider) which is available to consumers.

Online membership directory and other searches which serves as a very useful resource for referrals and networking.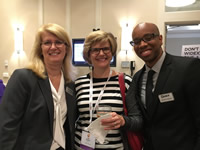 The Academy has four levels of memberships which run from July 1st to June 30th of each calendar year:
Professional "Fellow" Membership ($175.00 annual dues).


The Professional, or Fellow Membership, is open to all audiologists having a current and valid license to practice the profession of audiology.  Membership dues for new (first time) members is discounted $100!

Student Membership ($25.00 annual dues).


The Student Membership is open to any full-time audiology graduate student (working towards his/her Master's, AuD, or PhD degree) or to any postgraduate audiology student who is working full-time to complete his/her CFY and/or eligibility for a state license to practice the profession of audiology.
*An individual who holds a state license and is completing his or her AuD or PhD degree on a part-time basis or via continuing or distance education must join CAA as a Professional Member. Student members enjoy all of the privileges of being a Professional Member, except they are not allowed to vote.
Patron of the Academy ($125.00 annual dues).
Individuals who do not qualify as Fellow or Student Members may participate in the activities open to the public as Patrons of the Academy. Patrons of the Academy do not have voting privileges and are not eligible to serve on the Board of Directors.
The fourth level of membership is Life Member ($75 annual dues) for non-practicing, non-licensed audiologists.
Join Today!
Join Online/Download Application