---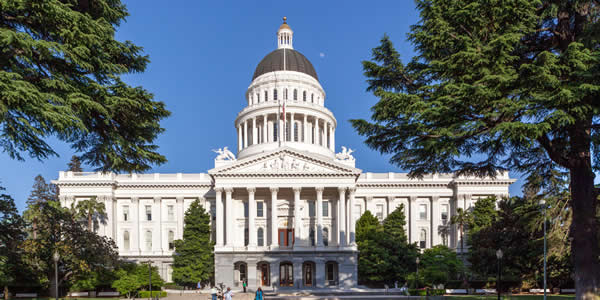 Your CAA Board and Legislative Committee have been actively monitoring, providing feedback, and serving as expert witnesses for important legislative issues that concern the profession of audiology.  The following summaries reflect the most current information from Sacramento.
---
July 2017
---
LEGISLATIVE UPATE
The 2017 legislative summer recess is nearly upon us. With two-thirds of the legislative year now in the rearview mirror, we've seen significant legislative action, including the first bi-partisan approval of a gas tax increase in more than two decades, a final push to cement California's role as a leader in climate change conversation and policy, and the passage of the largest state budget in California history. Additionally, we saw a failed attempt to create a state-run healthcare system in California.
California State Budget:  On June 15, 2017, Governor Brown signed into law the largest budget in state history. This year's budget provides significant money to repair roads and bridges, pay down debt, invest in schools, fund the earned income tax credit and ensure Medi-Cal health care for millions of Californians.
CAA Specific Legislation:
Among the nearly 2,500 bills reviewed by our legislative team this year included a handful of issues impacting the interests of CAA. Through either direct legislative advocacy or coalition efforts, CAA has taken a stand on the following pieces of legislation this year:
SB 198 (Galgiani) – STATUS: DEAD – This bill sought to allow hearing aid dispensers to perform two procedures, cerumen management and tympanometry.  CAA strongly opposed and defeated the bill in the Senate Business & Professions Committee.  While dead for this year, a similar bill could resurface in early 2018.
AB 387 (Thurmond) – STATUS: DEAD – This bill sought to force medical facilities to pay interns/externs/supervisees minimum wage. CAA successfully worked with a large coalition to strongly oppose and defeat this bill. While dead for this year, a similar bill could resurface in early 2018.
AB 1706 (Committee Bill) – STATUS: Senate Appropriations Committee – Previously a part of AB 1707, this bill would extend the Speech-Language Pathology and Audiology and Hearing Aid Dispensers Board within the Department of Consumer Affairs for an additional four years. The legislation passed out of the Assembly without any opposition and is currently moving through the Senate. CAA has strongly advocated for the passage of this bill, and expects this bill to pass through the Senate.
AB 612 (Rubio) – STATUS: Senate Health Committee – This bill would allow for electronic monitoring for the NBHS reporting system, by calling for the implementation of an electronic reporting and tracking system within the Department of Health Care Services. Although the legislation passed through the Assembly without any opposition, it has faced resistance in the Senate, largely because of the bill's costs. Due to the cost impediments, it is likely that additional time will be needed to move this bill through the Legislature. We do not anticipate that this bill will be enacted into law this year. We'll continue to monitor developments.
AB 1421 (Dababneh) – STATUS: Senate Rules Committee – This bill would require the Department of Transportation to conduct a study to determine noise and vibration levels associated with the operation of state-funded intercity rail passenger services that impact residential areas and schools along the railroad lines. Although the legislation passed through the Assembly, this bill, like AB 612, has significant cost impediments, which means that it will need more time to move through the Legislature.  We do not anticipate that this bill will be enacted into law this year. We'll continue to monitor developments.
---
California Au.D. Program Development Update
Four CSU programs (CSULA, CSUN, SJSU, CSU Sacramento) will be opening their Au.D. doors in 2018 and 2019. Representatives from all four programs met in Long Beach last week to gain information on the process for seeking ACAE accreditation. All programs are making good progress on all fronts.
---
NATIONAL AUDIOLOGY NEWS
President Trump signs FDA reauthorization act of 2017 into law.
"OTC Hearing Aid Bill"
August 18, 2017
Washington DC: President Trump has signed H.R. 2430, the Food and Drug Administration (FDA) Reauthorization Act of 2017 into law. This law includes language requiring the FDA to develop regulations for over-the-counter (OTC) hearing aids for individuals with perceived mild to moderate hearing loss.
The legislation requires the FDA to develop rules on how OTC hearing aids will be regulated within the next three years. As part of the rulemaking process, the FDA must ensure that OTC devices are safe and effective. Some of the factors that need to be considered include setting output limits for the devices, labeling to indicate that the devices are intended for people over the age of 18, and identifying how these devices will be accessible absent professional involvement.
CAA will continue to watch the developments as the FDA begins to develop rules, regulations, and packaging requirements, and continue to keep our members updated.