---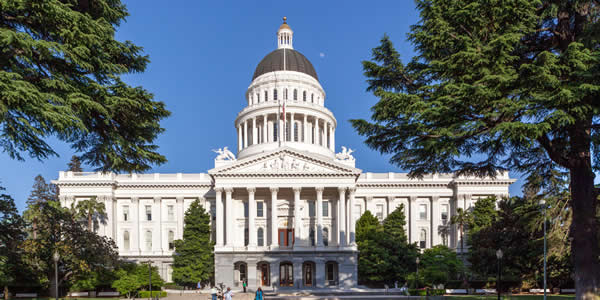 Your CAA Board and Legislative Committee have been actively monitoring, providing feedback, and serving as expert witnesses for important legislative issues that concern the profession of audiology.  The following summaries reflect the most current information from Sacramento.
---
November 2017
---
LEGISLATIVE UPATE
CAA Legislative Liaison: Amy White, Au.D.
As many of you are aware, our long-time legislative liaison, Marcia Raggio, is taking a break from this position as her duties with the Department of Consumer Affairs Speech-Language Pathology, Audiology & Hearing Aid Dispensers Board requires it. I am stepping in to cover this role until Marica can head it up again. If you are interested in discussing 2018 legislative goals, I would love to hear from you. Please email me amywhite@elkgrovehearingcare.com and I will be sure to invite you to give your input! I hope you find our summary of 2017 legislative activities and a look ahead to 2018 useful and are ready to pitch in next time we need letters written and representatives contacted!
The 2017 Session ended on September 15th.  In the first year of this two-year session, 2,980 bills were introduced. Of those, your CAA lobbying team monitored dozens of bills and actively supported or opposed a number of important bills.  The Governor's signing period ending on October 15th, and he vetoed 118 of the 977 bills sent to his desk, or roughly 12% of the measures.  Critical to CAA was the Governor's swift signing of AB 1706, which extends the sunset of Speech-Language Pathology and Audiology and Hearing Aid Dispensers Board to 2022.
CAA's primary success came in playing defense in 2017.  Our organization took the lead organizing a robust coalition of associations and companies along with hundreds of concerned audiologists, ENT's, and others in opposition to SB 198 (Galgiani), HHP's effort to expand their scope of practice to include cerumen management and tympanometry.  Our efforts were heard far and wide and the bill was ultimately shelved for 2017.  Additionally, our lobbyists worked hard to defeat AB 387 (Thurmond), which would require health care entities to pay students minimum wage for the time spent completing the clinical or experiential training required for state licensure, registration, or certification as an allied health professional.  This measure would have jeopardized our ability to ensure that budding audiologists could receive all the clinical training they need to serve patients. Though our 2017 advocacy efforts were successful, we expect both measures to re-emerge in 2018.
Next year will bring us a Governor's race, several hotly contested Senate seats, potential for incumbent challenges due to tax votes, and half a dozen ballot measures already in circulation, with many more to come. In addition, Californian policymakers are paying close attention to matters in Washington, D.C. As was the case in 2017, we expect to see progressive lawmakers in California pushing legislation to counter the moves of the Trump Administration and Republican-led Congress.  Issues being debated in Washington range from healthcare and immigration to national monuments and LGBT rights. There is also uncertainty over federal grants, with particular attention on infrastructure funding, housing, and block grants.  All signs point to 2018 being a busy year.
CAA Specific Legislation:
Among the nearly 2,500 bills reviewed by our legislative team this year included a handful of issues impacting the interests of CAA. Through either direct legislative advocacy or coalition efforts, CAA has taken a stand on the following pieces of legislation this year:
SB 198 (Galgiani) – STATUS: DEAD – This bill sought to allow hearing aid dispensers to perform two procedures, cerumen management and tympanometry.  CAA strongly opposed and defeated the bill in the Senate Business & Professions Committee.  While dead for this year, a similar bill could resurface in early 2018.
AB 387 (Thurmond) – STATUS: DEAD – This bill sought to force medical facilities to pay interns/externs/supervisees minimum wage. CAA successfully worked with a large coalition to strongly oppose and defeat this bill. While dead for this year, a similar bill could resurface in early 2018.
AB 1706 (Committee Bill) – STATUS: Senate Appropriations Committee – Previously a part of AB 1707, this bill would extend the Speech-Language Pathology and Audiology and Hearing Aid Dispensers Board within the Department of Consumer Affairs for an additional four years. The legislation passed out of the Assembly without any opposition and is currently moving through the Senate. CAA has strongly advocated for the passage of this bill, and expects this bill to pass through the Senate. This bill was signed by the governor, keeping the board operating until January 1, 2022.
AB 612 (Rubio) – STATUS: DEAD – This bill would allow for electronic monitoring for the NBHS reporting system, by calling for the implementation of an electronic reporting and tracking system within the Department of Health Care Services. Although the legislation passed through the Assembly without any opposition, it faced resistance in the Senate, largely because of the bill's costs. For all intents and purposes, this bill is dead. It did not make it out of the Senate Health Committee. It could technically resurface in January 2018, but the author has not signaled that she intends on further pursuing this legislation.  Rumor has it that the state is developing its own electronic monitoring and reporting system.
AB 1421 (Dababneh) – STATUS: DEAD – This bill would require the Department of Transportation to conduct a study to determine noise and vibration levels associated with the operation of state-funded intercity rail passenger services that impact residential areas and schools along the railroad lines. Although the legislation passed through the Assembly, this bill, like AB 612, has significant cost impediments, which means that it will need more time to move through the Legislature.  For all intents and purposes, this bill is dead. It did not make it out of the Senate Rules Committee, meaning it was never even referred to a policy committee. It could technically resurface in January 2018, but the author has not signaled that he intends on further pursuing this legislation.
Coming Up – SLPAHADB
The SLPAHADB will be working with CAA, CSHA, and Sacramento Advocates in an attempt to improve a number of aspects of California Children's Services (CCS) in terms of the services provided by audiologists to California's children with hearing loss.
A Consumer Fact Sheet regarding hearing loss and hearing aids will soon be published by the SLPAHADB and posted on its webpage.
The licensing board is monitoring the development of OTC regulations.
We strongly encourage all CA audiologists to attend the SLPAHADB meetings, there is simply no better way to make your voice heard, offer opinion and guidance and stay tuned in to developments! All board meetings are open to the public and locations, dates and times are all available on the board's website. The next board meeting will be held in Sacramento on February 8-9th 2018… mark your calendars now!
---
California Au.D. Program Development Update
Four CSU programs (CSULA, CSUN, SJSU, CSU Sacramento) will be opening their Au.D. doors in 2018 and 2019. Representatives from all four programs met in Long Beach last week to gain information on the process for seeking ACAE accreditation. All programs are making good progress on all fronts.
---
NATIONAL AUDIOLOGY NEWS
President Trump signs FDA reauthorization act of 2017 into law.
"OTC Hearing Aid Bill"
August 18, 2017
Washington DC: President Trump has signed H.R. 2430, the Food and Drug Administration (FDA) Reauthorization Act of 2017 into law. This law includes language requiring the FDA to develop regulations for over-the-counter (OTC) hearing aids for individuals with perceived mild to moderate hearing loss.
The legislation requires the FDA to develop rules on how OTC hearing aids will be regulated within the next three years. As part of the rulemaking process, the FDA must ensure that OTC devices are safe and effective. Some of the factors that need to be considered include setting output limits for the devices, labeling to indicate that the devices are intended for people over the age of 18, and identifying how these devices will be accessible absent professional involvement.
CAA will continue to watch the developments as the FDA begins to develop rules, regulations, and packaging requirements, and continue to keep our members updated.